Worldwide Universities Network (WUN) Summer School 2019 – Energy Transitions
Worldwide Universities Network (WUN)
Summer School 2019 – Energy Transitions
Place: University of Alberta (Edmonton, Canada)
Period: July 8-19, 2019
Requirement: Two or more years of undergraduate degree completed
Program:
With a total of approximately 50 hours of academic programming, and will run from 9 am to 4 pm on each weekday. The program will include lectures, seminars, field-trips and hands-on activities and will highlight the latest research on technological advances in energy.
Topic:
1. Reducing the environmental impact of traditional energy systems
2. Development of future energy systems
3. Land reclamation
4. Economic, political and social aspects of energy transitions
Fees: Tuition fee (CAD $2,650) plus transportation and living cost
Deadline for Application: April 8, 2019
Information Website: https://www.ualberta.ca/admissions-programs/visiting-student-and-internship-programs/custom-programs/wun-summer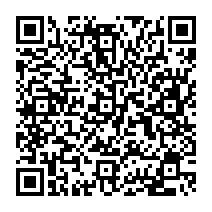 ** The University (NCKU) will offer 2 fully-funded scholarships +3 partially funded scholarships for students who participating in WUN summer school. The full scholarships cover all the necessary expense for participating in this summer school (tuition plus transportation and living allowance – US $170/per diem). The partially funded scholarships cover tuition fee. The applicants who received admission from WUN summer school are eligible for university scholarship. The scholarship recipients then will be screened and determined by the University.
** WUN will also provide the scholarships for the participating member universities competitively.
Apply Online